Gord Brown encouraged about Thalidomide promise
December 13, 2016
Ottawa – Gord Brown, Member of Parliament for Leeds-Grenville – Thousand Islands and Rideau Lakes, today says he is encouraged that the Forgotten Survivors of Thalidomide may be heard in their struggle to receive compensation.
At a regular meeting of the Health Committee in Ottawa today, Brown interrupted proceedings to speak to a motion to have the committee study the issue.
The motion called on the committee to focus on the forgotten survivors and examine the effectiveness of the 2015 Thalidomide Survivors Contribution Program.
"Although debate on the motion was suspended at this meeting I met with chair Bill Casey during a break and he assured me it will be dealt with as soon as possible," explains Brown. "He has a survivor in his own riding who has received compensation."
Terry Bolton of Gananoque was present for the committee hearing and met afterward with Health Minister Jane Philpott.
"The Minister also encouraged the committee to conduct a study, offered to meet with me privately about the issue, and had an opportunity to talk to Terry," says Brown.
The minister was at the meeting to discuss another issue so Brown used the opportunity to attend the meeting in place of another Conservative member and bring forward the motion.
"The committee and the minister are aware that I am not going to give up on this problem," says Brown. "I will continue to fight for what is right for the survivors."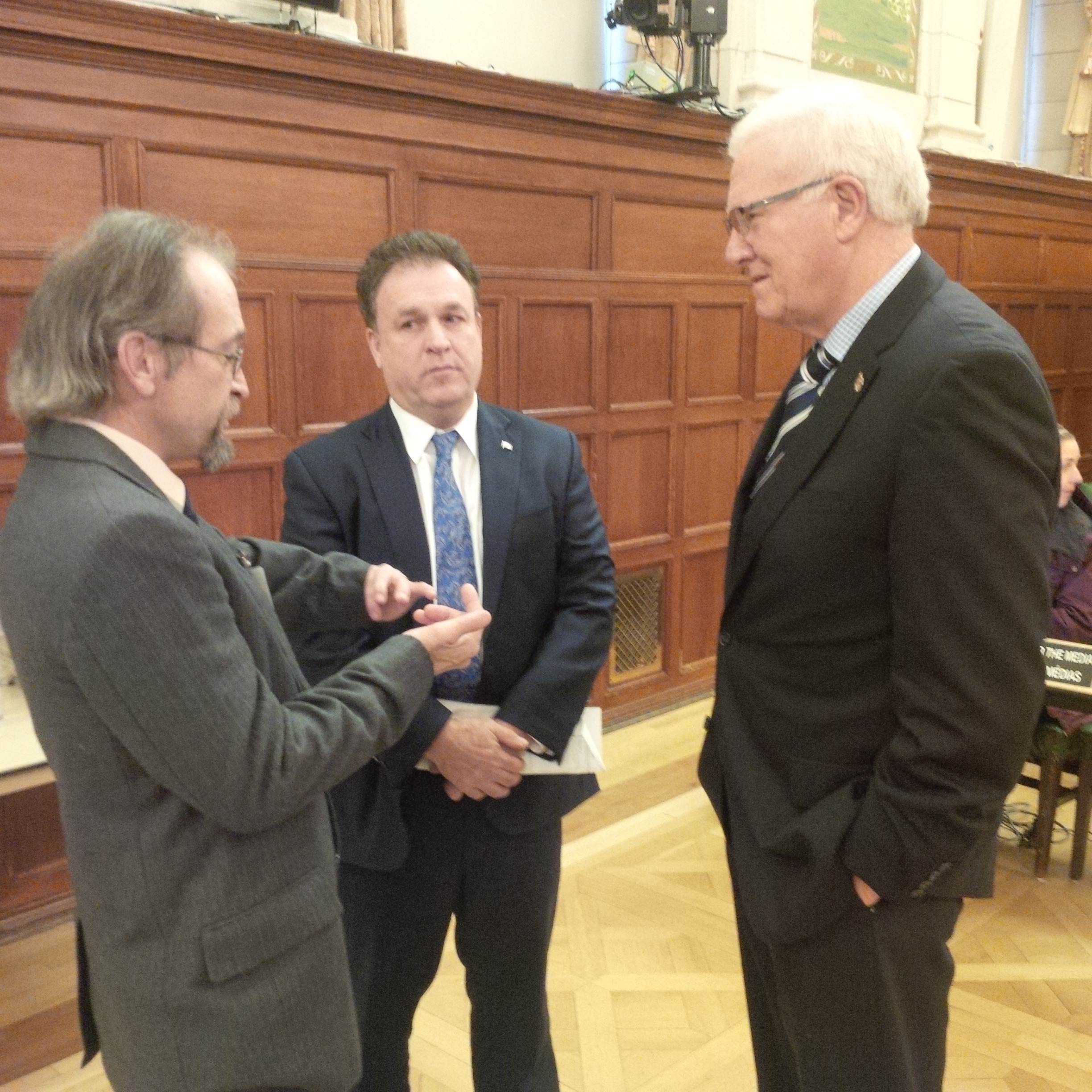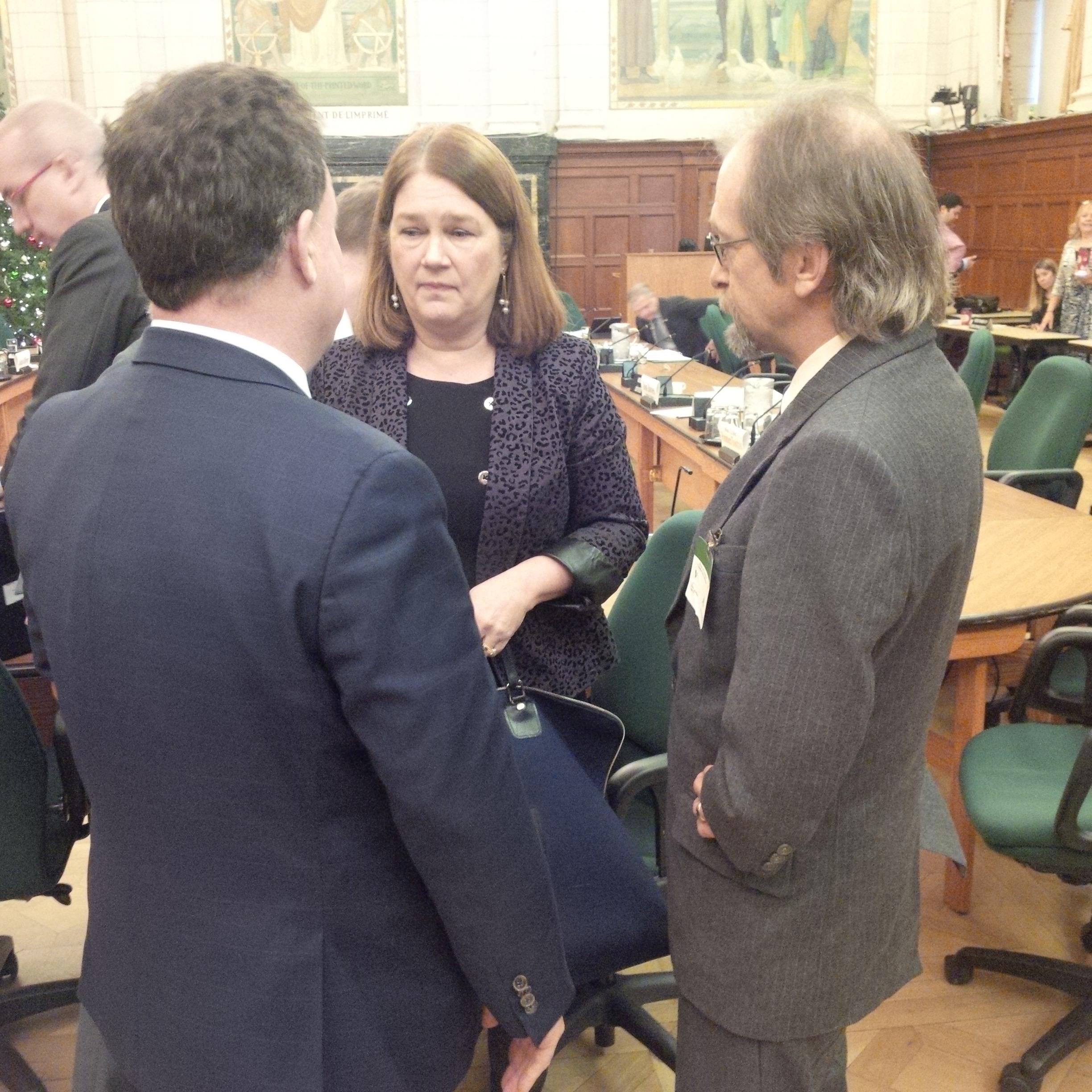 Photo Left: Chair of the Health Committee Bill Casey and MP Gord Brown listen to Thalidomide Survivor Terry Bolton during a break at the Health Committee meeting December 13.
Photo Right: Health Minister, the Honourable Jane Philpott speaks with MP Gord Brown and Thalidomide Survivor Terry Bolton in Ottawa December 13.